Tips for Finding a Qualified Tax Resolution Firm
Given how high the stakes are, it is surprising how little thought many people give to their taxes. All too often, individuals simply walk into a neighborhood storefront, hand over their most personal information, and trust the person on the other side of the desk to do the right thing and prepare their taxes properly.
In many cases, that trust is well placed, and the individual preparing the taxes is indeed the honest and trustworthy professional they claim to be. In other cases, however, the trust is misplaced, and the tax preparer will end up making mistakes that could cost the individual a great deal. If an audit is triggered by deliberate misrepresentation or unintentional mistake, you will still be on the hook for any additional taxes, interest, and penalties.
If you're in tax trouble because you trusted the wrong tax preparer, then you will need a qualified tax resolution firm to help you resolve your tax problem. However, you don't want to repeat the same mistake twice! So it is important to do your homework and know what to look for in a tax resolution firm. Here are 4 quick tips to help you find a qualified tax resolution firm.
#1 Read Their Reviews Online
By reading online reviews you can quickly see if the tax resolution firm is reputable and stands by its clients. A lot of the big national firms will have terrible reviews but they market themselves heavily, so consumers don't think twice about their reputation.
If you owe back taxes, waiting can cost you a lot of money and if the tax resolution firm disappears on you or doesn't return your call, that wasted time could cost you dearly. This can easily be snuffed out by seeing if they have good online reviews about their services.
#2 Make Sure the Tax Resolution Firm Has Experience and A Proven Track Record
Negotiating with the IRS to settle your tax debt is a specialized skill that not all tax attorneys or tax professionals have. It's important to ask about their recent case settlements and success stories. A true tax resolution professional will have proof they've done this before and successfully helped resolve back tax problems.
#3 What Does Their Communication Look Like Once You Sign-On?
A professional and experienced firm will have systems in place to make sure you're updated regularly on your tax resolution case. The IRS moves slow and there will likely be big gaps in time in between updates from the IRS. That doesn't mean the tax relief firm should also have gaps in communication.
Ask how long they think it'll take to resolve your tax problem, and how you'll be updated even if they don't have any news from the IRS.
#4 Avoid Big National Firms With Salespeople Who Promise The Moon But Don't Deliver
You've heard their ads on the radio or TV. If you call a big national firm you'll likely get a salesperson who knows very little about taxes or how to settle your tax debt.
Not every taxpayer qualifies for all the IRS tax debt settlement programs. However, these salespeople will promise you the moon but will fail to deliver because they didn't take the time to understand your specific situation and they're not actually licensed tax resolution professionals.
Make sure to ask who will be responsible for your case and try to speak with them directly before signing up. A true tax resolution expert will be happy to speak with you to make sure they can understand your case and offer you the right solution.
Need Tax Relief?
If you want an expert tax resolution specialist who knows how to navigate the IRS maze, reach out to our firm and we'll schedule a no-obligation confidential consultation to explain your options to permanently resolve your tax problem.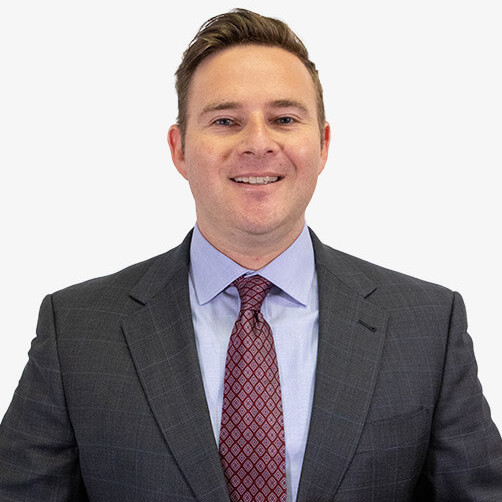 Jonathan Donenfeld, CPA, MSA is the President and Founder of JLD Tax Resolution. With over 15 years' experience in tax, accounting and finance, Jonathan has spent the last 5 years focusing on helping individuals and small businesses resolve back tax issues.