Filing Your Taxes When You Know You'll Owe Money to The IRS
As we wrap up the year the last thing most people are thinking about is their taxes. But planning ahead can have a serious impact on your tax bill next year, especially if you know you'll owe taxes.
In this article, we'll talk about some steps you must take if you know you'll be owing taxes to the IRS or state.
Note: If you already have tax troubles or owe more than $10k to the IRS or state but can't pay in full, contact our firm today. We help people find tax relief, file years of unfiled tax returns, and sometimes settle their tax debt for a fraction of what's owed.
Report All Your Income
One of the biggest reasons people get in trouble with the IRS is their failure to report income. Oftentimes it's an honest mistake and they simply forget about income they've made throughout the year.
Did you take on a consulting gig? Your client might have filed a 1099 reporting your income.
Did your savings and investments earn interest? You'll likely need to report that income as well.
The stock market has been on a wild ride, and breaking records despite COVID-19. If you sold stock and cashed on on the gains, these gains are reported to the IRS and it means that a lot of Americans might get an unexpected tax bill.
As the year wraps up, it's wise to take inventory of where your income came from this year so you can stay on top of any tax forms you might get outside of your normal W2.
Run The Numbers Ahead of Time
Some people like surprises but when it comes to taxes, it's best to avoid them.
You do not have to wait for tax filing season to estimate how much you might owe. Be proactive about consulting with your tax advisor and estimate your tax liability based on how you did for the year.
They'll be able to suggest tax strategies before the year ends that can save you thousands of dollars on your tax bill.
Set Money Aside to Pay Your Taxes.
Taxes are inevitable. If you know for certain you'll owe money to the IRS but don't have the money to pay all of it up front, it's best to set at least some money aside early so you can pay as much of your tax bill upfront as possible.
The IRS can be more lenient if they see you're trying to honor your responsibilities and settle your tax debt.
Learn About Tax Relief Options
The IRS has the authority to levy your bank account, garnish your paycheck and seize your assets if it has to, but they also have many tax relief options to help taxpayers in need.
Things like settling your tax debt for a fraction of what you owe, installment plans, penalty abatements, and more, can all be viable tax relief options depending on your situation.
If you owe money to the IRS and can't afford to pay, you have options. It's best to reach out to a tax relief firm like ours to learn more about them.
Don't talk to the IRS, talk to us first.
If you do get hit with a surprise tax bill and lack the money to pay it, you need to settle your tax problem as soon as possible. The IRS wants their money, and they have unbridled authority to get it, so simply avoiding the tax bill will not make it go away, but make it worse. A lot worse.
However, dealing with the IRS is often intimidating for most taxpayers. Talking to the IRS and trying to resolve your own tax problem is like going to court without a lawyer, you'll most likely get crushed.
A tax resolution firm like ours has years of experience helping taxpayers just like you resolve IRS and State tax problems and negotiating the best deal on your behalf. If you owe the IRS money either for 2019 or prior years, contact us now for a consultation to learn about your options.
The good news is the IRS has several debt settlement options including their Fresh Start Initiative and is generally willing to settle with taxpayers who have been blindsided by a surprise tax bill and can't pay it off in full.
Hopefully, tax filing season will bring the big fat refund you are expecting, but it is important to be prepared for the unexpected. The new tax bill has unleashed a host of unintended consequences, including smaller refunds and surprise tax bills. By being prepared, you can reduce the pain of a surprise tax bill, so you can get on with the rest of your life.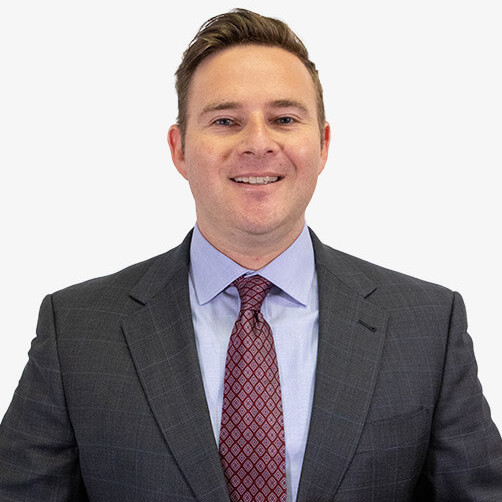 Jonathan Donenfeld, CPA, MSA is the President and Founder of JLD Tax Resolution. With over 15 years' experience in tax, accounting and finance, Jonathan has spent the last 5 years focusing on helping individuals and small businesses resolve back tax issues.