Common Tax Relief Programs the IRS Offers
The old saying that nothing is certain in life except death and taxes has never been truer, or more frightening. In the current environment, fear of the IRS is creeping in, and nothing will get your heart racing quite as fast as opening the mailbox and finding a letter from the tax agency.
When the IRS comes calling, you might think that there is nothing you can do. You may worry that you will have to liquidate your assets, sell your car, or even put your home on the market to afford what the IRS says you owe.
The good news is that you may not have to pay that total amount, and before you write that big check you should check out the alternatives first.
The IRS actually understands taxpayers fall behind on their taxes, and they have programs in place that can reduce the amount you owe or at least make paying the tab a little easier.
Note: As a tax resolution firm, we always recommend that you reach out to a professional who knows how to aggressively negotiate with the IRS on your behalf. If you owe back taxes, our firm can help negotiate with the IRS and potentially settle your tax debt. Call us today. Our tax resolution specialists can navigate the IRS maze so that you have nothing to worry about.
With that said, here are some of the most common tax relief programs the IRS has to offer – and how you can access them.
Payment Plans
Otherwise known as installment agreements, one of the most common ways taxpayers approach the repayment of their back taxes is by setting up a payment plan. This type of program is a popular one, and for good reason – it can greatly reduce the stress you feel as you deal with an unexpected tax bill.
There are pros and cons to this approach, and it is important to explore your other options very carefully. With a payment plan, you will need to pay the entire amount you owe, but you can stretch the repayment out over months or even years. Keep in mind, however, that the IRS will continue to charge interest on the remaining balance, so this option will require you to pay more than the amount you owe.
Offer in Compromise
Another program the IRS offers is known as the offer in compromise, or OIC. This option allows eligible taxpayers to settle their tax debts for less than the IRS says they owe, and that means you could save money if you qualify for this program.
The offer in compromise is not right for everyone, and it is important to work with a tax relief expert or tax resolution specialist if you are exploring this kind of compromise. If you have significant assets, the IRS may not be willing to settle, but if you are strapped for cash the offer in compromise arrangement could be the way out of the trouble you find yourself in.
IRS Hardship Program – Currently Non-Collectable
The IRS hardship program is another option for taxpayers who are financially unable to pay what they owe to the tax agency. If you are truly strapped for cash and worrying about your tax debt, you should definitely check out the hardship program, but you should not try to work with the IRS on your own.
The hardship program has some very specific requirements, and if you make a mistake when applying you could find yourself locked out of the process. By working with a tax resolution specialist you can increase your odds of success and possibly save yourself a lot of money in the process.
What is the best option?
As you can see, the IRS does offer a number of programs that can reduce the amount you owe – or even forgive your tax debt altogether. If you are eligible for one of these tax relief programs, you could find yourself breathing a lot easier, but the IRS is not likely to give you the information if they do not have to.
As a taxing authority and agency, the IRS has an interest in keeping these relief and resolution programs under wrap. Their goal, after all, is to collect as much money as possible, and telling taxpayers that they can pay less is simply not in their interest.
For all of those reasons and more, it is important to work with a tax resolution professional whenever you are dealing with an IRS problem. Whether the debt is the result of years of unfiled taxes, a discrepancy in the amount reported and what the IRS says you owe or anything else, specific expertise can make a huge difference – and save you a lot of money in the process.
Knowing about the tax relief and favorable resolution options the IRS offers is the first start, and that education can be a huge point in your favor. Now that you know what types of programs are available, it is time to take the next step, so pick up the phone and call us, your tax resolution specialist, today.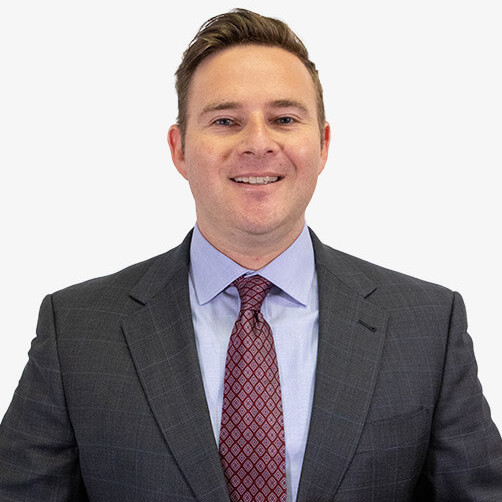 Jonathan Donenfeld, CPA, MSA is the President and Founder of JLD Tax Resolution. With over 15 years' experience in tax, accounting and finance, Jonathan has spent the last 5 years focusing on helping individuals and small businesses resolve back tax issues.